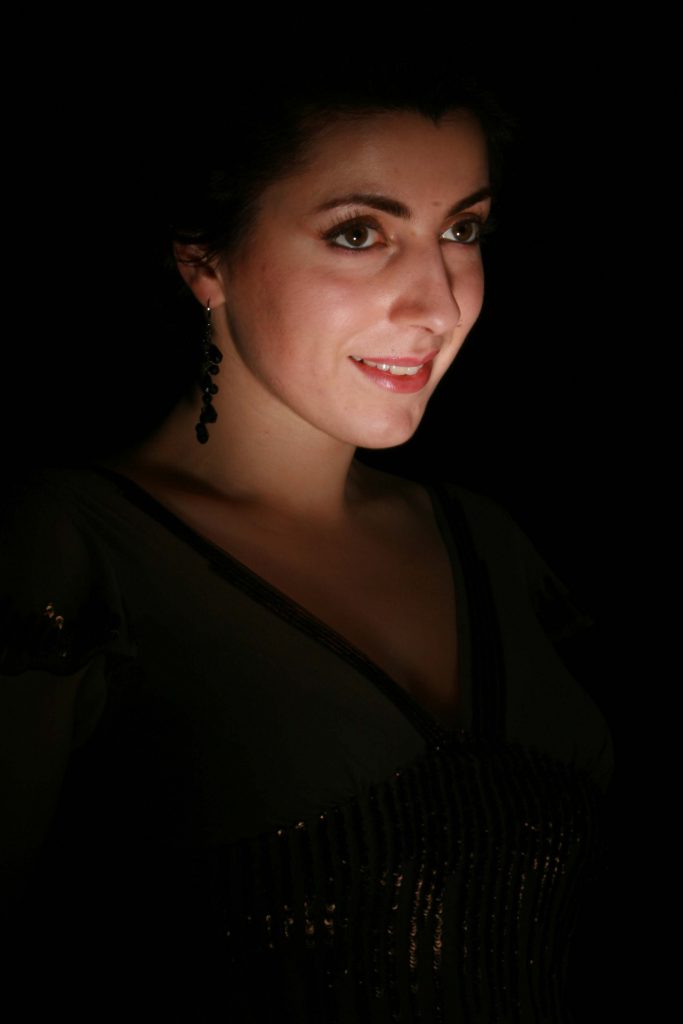 "The pianist Shorena Tsintsabadze brings amazing performance, reminding us that such talent is rare to listen in the major local concert halls."
B.A. Nilsson Metroland Online (Albany, NY), February 2011.
Born in Moscow in the family of musicians, Shorena Tsintsabadze began her musical career in early age with her mother. She graduated the Moscow Conservatory academic music college and Moscow State Tchaikovsky Conservatory in the class of the People's Artist of Russia, professor Z.A. Ignatyeva, who represented the class of outstanding pianist, Professor S.E. Finberg. During this period she became a prize-winner at the International Piano Competitions, such as: the Classical Heritage Association International Competition (Moscow, 1999), the Grand International Piano Competition (Paris, 1999), the Ibla grand Prize (Italy, 2000), where Shorena won the special Jordanian Prize for "Outstanding Musicianship and Talent". In 2000 the American label "Angelok" recorded the works by S.Rachmaninoff as her first CD with the Russian Federal Orchestra lead by Maestro V. Jordania.
In 2008 Shorena Tsintsabadze, signed the contract with The World's Leading Classical Music Label "Naxos" and recorded the masterpieces by S.M. Lyapunov with the Russian Philarmonic Orchestra conducted by D. Yablonsky. In 2010 her album with works by S.M. Lyapunov included all his Piano concertos, Rhapsody on Ukrainian Themes, for piano & orchestra, Op. 28. Steven J Haller (American Record Guide, March 2011) stated in its review of the album that "Moscow-born Shorena Tsintsabadze seems born to play this music; she embraces it like Van Cliburn did the Tchaikovsky, warmly lyrical and impassioned and blessed with a wide-ranging span of the keyboard from full bass register to glittering, yet never clattery top end.". Also, The Guardian reported "The performances are terrific, with monumental playing from Shorena Tsintsabadze …" "Moscow-born pianist Shorena Tsintsabadze catches the fire and the poetry of the music, meets its pyrotechnical demands with relative ease and imparts a wonderful sense of imagination to her interpretations." wrote Robert Cummings (Classical Net, January 2011). Ian Lac (MusicWeb International) mentioned that "…Tsintsabadze brings to bear a light and delicate poetic touch with unbridled passion reserved for the Concerto's climactic passages."
In 2015 HBDirect.com introduced Tsintsabadze's album in the list of the Best Selling Naxos CDs.
In 2013 she made post-graduate studies of the Moscow State Tchaikovsky Conservatory with Professor, People's Artist of Russia Sergei L. Dorensky, who has mentioned Shorena as a "Brightly presented pianist with unlimited technical abilities and bright individuality."
During the study in Dorensky's class she had permanent consultancies with such outstanding musicians as Nikolai Lugansky, Andrey Pisarev, Pavel Nersessian and Liza Ginzburg (daughter of outstanding musician and pianist Grigory Ginzburg). She performed at the world's major concert halls and collaborated with renowned conductors and Orchestras. She has appeared in broadcasts on TV and radio of Russia, USA, Canada and Europe, etc.
In 2015 Shorena Tsintsabadze has founded "Young Musicians International Association of Georgia." The primary mission of organization is to help young talented musicians with the motivation, to support in creativity and career advancement, for which the organization is planning various events in the future. In this regard, some of the first and important achievement is the establishment of "Music International Summer Academy" known as "MISA" (misa.ge) in 2015, Georgian Youth Symphony Orchestra (2017) and "Georgian Orchestra Academy" in 2019.
In 2019 Shorena Tsintsabadze has recorded the masterpieces by Schumann, Brahms and Chopin and signed the contract with The Exquisite Classic Label – ARS Produktion.